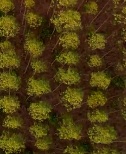 ArborGen had requested permission from the USDA to plant GE eucalyptus trees in commercial plantations across the southern U.S., involving as many as 260,000 trees planted at 29 sites during the next few years. Much smaller lots of the genetically altered trees have been growing in some of the states for years. and we recently learned that the USDA turned them down.

17,500 people signed a petition or sent in comments to the USDA opposing GE eucalyptus trees. While this is not a permanent victory, as ArborGen will likely request permission again later,  ArborGen's plans to get GE eucalyptus commercialized in 2011 are at the moment  stopped .

Australian eucalyptus trees grow faster than native hardwoods and produce high-quality pulp perfect for paper production, but thus far, they have been able to thrive only in very warm climates. South Carolina-based ArborGen genetically altered the trees to withstand freezing temperatures, and the idea of the test forests is to see how far north they can now be grown. The test sites will cover a total of about 300 acres in Florida, South Carolina, Texas, Alabama, Mississippi, Georgia and Louisiana.

While genetically engineered crops such as corn and soybeans have become common, ArborGen's experiment marks the first large planting of designer trees in the United States. The company says plantations of hearty, faster-growing eucalyptus could produce more timber in a smaller area and allow conservation of natural forests.
GE eucalyptus trees provide no food or shelter for wildlife. Eucalyptus consume enormous quantities of water and have even been known to exacerbate droughts. They are flammable. They are invasive.