Details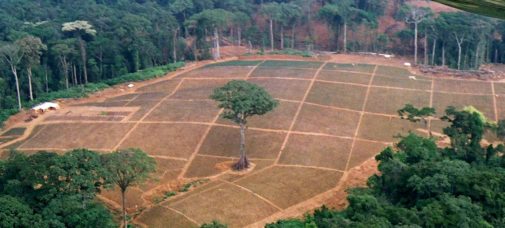 Tropical rainforests shrank by 6,500 square kilometers in March. Criminal groups are taking advantage of the pandemic and the unemployed are getting desperate, the WWF said. As the COVID-19 virus was spreading around the world, deforestation in the world's rainforests rose at an alarming rate, the German arm of the World Wildlife Fund (WWF) said in a o study published last week. 
Details

Researchers, including one of an Indian-origin, have estimated that 20 per cent of the malaria risk in deforestation hot spots is driven by the international trade of exports including coffee, cocoa, palm oil, tobacco, beef and cotton. Previous studies have shown deforestation and rainforest disturbances can increase the transmission of malaria by creating conditions where mosquitoes thrive: warmer habitats and fewer predators.
Details

Italian regulators today fined Italy's oil giant Eni over advertisements on TV and in newspapers, digital media and petrol stations that falsely claimed Eni Diesel+ was 'green'. The watchdog states that the marketing campaign deceives consumers when it claims that the 'green' diesel has a positive impact on the environment, saves fuel and reduces air pollution. It is the first ruling against greenwashing in Italy's history. 
Details

Mega-traders Cargill and Bunge are exporting soya from an agricultural estate in Brazil with a long record of violence, illegality, and environmental destruction, a Greenpeace International investigation has uncovered. Cargill and Bunge supply soya to numerous international companies, including fast food brands McDonald's, KFC, Burger King, retailers and consumer goods brands that promised to eliminate deforestation by 2020.
"Cargill and Bunge are supplying the market with soya linked to decimation and violence from Brazil's Cerrado. Brands buying the soya drive this destruction. This soya is feeding chicken and meat sold in fast food and retail stores around the world," said Cristiane Mazzetti, Campaigner at Greenpeace Brazil.
Details

In a decade big consumer brands caused forest twice size of UK destroyed, to be replaced with soy or oil palm plantations and livestock farms. According to a report released by
Greenpeace
, "
Countdown to extincion
", these brands  had committed to eliminating deforestation by 2020. A commitment that that has remained on the paper.