Details
The flames erupted in the attic of Paris's Notre Dame Cathedral on Monday, one of Europe's great historical and architectural symbols. They toppled the 13th Century center spire in the process.The cathedral's roof and the frame that supports it are gone. That will pose a particular challenge to efforts to rebuild the 856-year-old church. As the oak frame met its end, so too did remnants of Europe's dwindling ancient forests.
Details

 On 16 March military forces in the Democratic Republic of the Congo (DRC) reportedly
fired live bullets against protesters from
the Bolombo and Wamba villages in the municipality of Mwingi, Tshopo Province. The two villages are located within the Lokutu oil palm concession of Canadian company Feronia. Tensions in the area have increased in recent months following an international complaint presented late last year by affected communities against Feronia over the alleged illegal occupation of their lands. Since the beginning of the year, nine communities have protested over unpaid or underpaid wages for local plantation workers, and demanded that the company return their lands.
Details

Demand for wood-pulp-based packaging seems set to soar and it's not clear how the sector will deal with this pressure. The pulp and paper sector has long been one of the principle causes of deforestation. Now, increasing demand for paper-based packaging and for wood fibre for non-paper products are putting pressure on the industry's supply chains.
Details
Local people and international environmental activists from 12 different countries attended the first public debate on Svydovets in one of the villages affected by a planned mega ski resort. The gigantic project threatens the primeval forests of the Ukrainian Carpathians. For the first time a public debate on Svydovets has been held on 16 March in Yassinya, one of three villages affected by a planned mega ski resort. Local people have spoken out against the gigantic project which shall be build in the heart of the Svydovets massif.
Details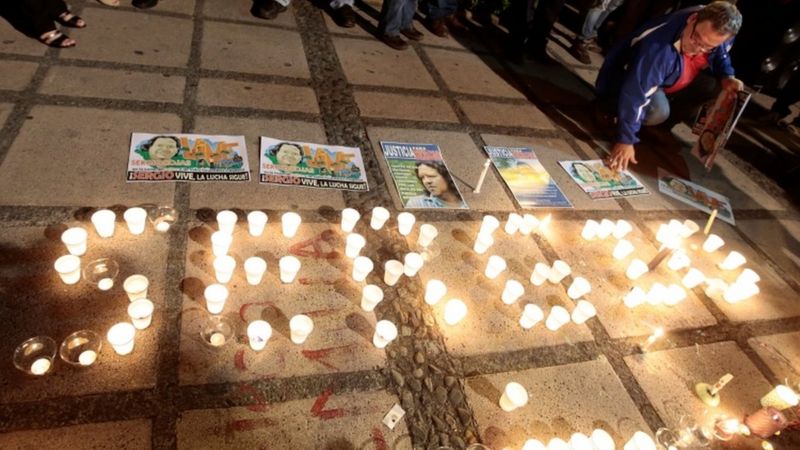 Sergio Rojas, a leader of the indigenous Bribrí community in Costa Rica, was murdered Monday night, the government confirmed. Rojas was shot to death in an apparent assassination at his home in the indigenous territory of Salitre, in the Buenos Aires canton of Puntarenas. An investigation into the murder has been initiated, led by the country's Judicial Investigation Police (OIJ) with collaboration with National Police.