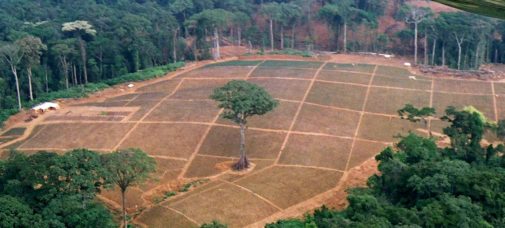 Tropical rainforests shrank by 6,500 square kilometers in March. Criminal groups are taking advantage of the pandemic and the unemployed are getting desperate, the WWF said. As the COVID-19 virus was spreading around the world, deforestation in the world's rainforests rose at an alarming rate, the German arm of the World Wildlife Fund (WWF) said in a o study published last week. 

The study, which analyzed satellite data of 18 countries compiled by the University of Maryland, found that deforestation rose by 150% this March compared 2017-2019 average for the same calendar month.
Around 6,500 square kilometers (2,510 square miles) of rainforest were felled in March alone.
"This indicates that we're dealing with a coronavirus effect on the exploding rates of deforestation," Christoph Heinrich, the head of nature conservation with WWF Germany, said in a statement.


The forests most heavily hit by deforestation in March were in Indonesia, with more than 1,300 square kilometers lost. 
The Democratic Republic of Congo saw the second-largest forest loss with 1,000 square kilometers followed by Brazil with 950 square kilometers.
The Brazilian non-profit research institute Imazon told news agency DPA that deforestation was up in April as well. The institute recorded a loss of 529 square kilometers in the Amazon in April, a rise of 171% compared to last year.


The WWF says there's ample evidence to suggest the boom in rainforest deforestation is being fueled by the COVID-19 pandemic.
With stay-at-home orders and strict lockdowns in place in countries around the world, authorities haven't been able to patrol nature preserves and indigenous territories as often — a situation that criminal organizations and illegal loggers have been using to their advantage.