Details

A Portuguese pulp company wants to clear up to 237,000 hectares – including Mozambique's miombo woodlands, a unique southern African ecosystem – for eucalyptus plantations. Rural people are being driven into poverty as Portucel grabs their land. Please, support the petition to stop deforestation and land-grabbing!
Details

It is happening now. The Indian Ministry of Environment, Forest and Climate Change published a
Draft National Forest Policy
that, if approved, it will open up the public land to the corporate sector, to develop tree plantations on government-owned forest lands. So far, this is explicitly banned under the existing National Forest Policy, to  to protect forest dwellers. Now, not anymore. The previous (still exising) law stated that "Natural forests serve as a gene pool resource and help to maintain ecological balance. Such forests will not, therefore, be made available to industries for undertaking plantation and for any other activities."  Now it seems that the forests will be sold out to expand industrial plantations.
Details

 According to Survival, Peru is to create two Amazonian reserves for the protection of uncontacted tribes , covering more than 2.5 million hectares. At least seven distinct groups of uncontacted tribes, including Matsés Indians, are known to be living in the areas comprising the new Yavari Tapiche and Yavari Mirin reserves in Peru's NE Amazon state of Loreto.
Details

Community leader Paulo Sérgio Almeida Nascimento, 47, was shot to death in the early hours of Monday (Mar. 12) in rural Barcarena, outside Belém, state capital of Pará, northern Brazil. Nascimento was a member of an association of indigenous people, communities made up of descendents of slaves, and people of mixed indigenous descent and was known for bringing environmental crimes to light.
Details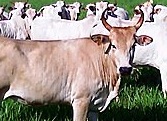 The food we eat and how we produce it are key to determining what kind of future we and our children will have. In the new report
Less is more
, Greenpeace answer the question of "what to eat?" by reviewing the scientific evidence exposing what our health and the health of the planet demand from us: a global reduction of 50% in production and consumption of animal products by 2050 and a change in the way we produce them.